EDIT MAIN
Superintendent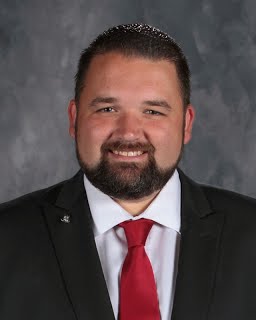 Menard County Schools Seek a 1% Sales Tax Referendum to Address Facility Needs.
Menard County Schools will place a place 1% sales tax question on the November 6th Ballot as a step to help increase school safety and security. There are many questions about the 1% sales tax and as a result we have compiled many common questions and have listed answers. If you have a question you would like answered please feel free to contact Mr. Heavner at rheavner@greenviewschools.org or call the Superintendent's office at 217-968-2295.
Frequently Asked Questions:
Why did Menard County School Boards adopt a resolution to put the County Schools Facilities Tax on the November 6th ballot?
Most of the Boards of Education in Menard County wanted to give voters the opportunity to decide if a 1% sales tax should be imposed exclusively to pay for school facility purposes. The sales tax is a state approved alternative method to pay for school facilities instead of relying heavily on local property taxes. The Greenview Board feels having access to approximately $50,000 per year will allow the district to complete much needed facility needs.
Why would individuals who pay property taxes in Menard County be interested in the County Schools Facilities Sales Tax?
Property owners bear the heaviest burden of paying for school facility maintenance, renovations, construction, and improvements. Currently, school districts must issue debt to pay for larger school facility needs which is funded through property taxes. The sales tax is alternative way to "share" the cost with visitors shopping and staying in Menard County, who will contribute to the annual Sales Tax revenue. Greenview School District has worked hard to provide the best possible value for tax payers and has the lowest rate of the school districts in Menard County.
How will my property tax be affected?
The truth is that the 1% sales tax can reduce your property tax bill, either through utilizing the revenue to pay-off current debt or by replacing the need to incur debt to complete needed facility improvements.
The school districts in Menard County can use the same strategy with money from the County School Facilities Sales Tax to pay off bonds relieving the burden from property taxes, and thus lowering property tax rates. Greenview School District has worked very hard to deliver a great education without having to use bonds. This opportunity for Menard County Districts to pay off debt and lower taxes is a good opportunity for tax payers to save money.
What is the difference between paying for schools through property taxes or paying for them through sales tax revenues? Schools are still funded through taxes. Why would I support a new tax?
The 1% sales tax is a fair deal for taxpayers because it is collected from all consumers, rather than just property owners. Home values rise and fall, subjecting local school districts to unfair budget turmoil. The 1% sales tax is spread over a much larger number of people including those who pass through the county, which proportionately decreases any impact on the local consumer. Also, depending on home values, what the average person spends in sales taxes on an annual basis is usually far less than their property taxes. The 1% sales tax funding method will reduce the need for the school districts to rely heavily on the property taxes for school facilities.
How many counties in Illinois have passed the 1% Sales Tax?
Currently, there are 51 counties that have approved the 1% Sales Tax in the State of Illinois. Locally Logan, Mason and Cass Counties all currently have the 1% facility sales tax.
What items would be taxed?
Items taxed include "general merchandise" as defined by Illinois Department of Revenue.
Are services taxed?
Services are not taxed. Services include anything that is not tangible such as labor to repair something, dry cleaning, cleaning services, nail and hair salons, etc.
What items would not be taxed?
The following items would NOT be taxed:
Cars, trucks, ATVs
Boats & RVs
Mobile homes
Unprepared food (groceries)
Medications, drugs (Including over-the-counter and vitamins)
Farm equipment and parts, farm inputs, seed
Because the sales tax is restricted to school facilities, what can the revenue be used for?
Additions and renovations
Security, entrances, safety, disabled access
General maintenance
Fire prevention and life safety as required by law
Energy efficiency (HVAC, windows, etc.)
Parking lots
Roof repairs and replacement
Since the sales tax is restricted, what can it NOT be used for?
The sales tax revenue can only be used for facilities. Revenue generated from the sales tax cannot be used for instructional costs (salaries), textbooks, buses, detached furniture and fixtures, computers, movable equipment, and operating costs such as utility bills.
What facility needs have been identified for our schools in Menard County, and would the new sales tax revenue completely pay for these needs?
Most of the school districts in Menard County have identified priority needs that would be funded through the 1% sales tax. Over the past several years, the school districts have deferred many needed projects due to budget constraints. These are not frivolous "wants" but desperate needs. The Greenview District lists the following facility needs as a priority:
Roof repair over Greenview Elementary
Replacement of boiler/heating system in Greenview Jr/Sr High
Security upgrades to improve campus safety
Replacement of portable classroom trailer
Is it required to spend the sales tax revenue for facilities each year?
No. A school district may choose to save the sales tax revenue for a larger project.
I don't have children attending Menard County schools anymore. Why should I support this sales tax increase?
Whether you are a senior citizen, a limited-income family, or have no affiliation to our school districts, all homeowners pay property taxes which is the primary funding source for the community's public education. Anyone who pays property taxes in Menard County will reap the benefits of the shared sales tax, for other people living outside of Menard County are contributing toward public school facilities.
How will this impact our local economy?
Investing in school improvements and construction in Menard County has the potential to boost our local economy. Many projects funded by this sales tax will put people to work across the county. Excellent school systems with quality facilities and learning environments are a key factor in attracting families to live within our county.
School facilities: This dedicated revenue source will keep schools and classrooms maintained for safety, security, and sustainability.
Jobs and economic growth: Many projects funded by the sales tax will put local people to work and support local businesses throughout Menard County.
Local control of funds: Every school district will control how it uses this tax revenue through the elected school board members who represent each school community.
Shift away from property taxes: A sales tax represents a shift away from property taxes. School districts would become less reliant on property taxes with options to pay off existing bonds or avoid new property taxes.
Funding from outside our county: Visitors to Menard County will support schools with their spending. An estimated 30-40% of sales tax revenue comes from non-residents shopping, dining, and staying in Menard County.
Quality of life: Schools play an important role in attracting families to settle in our communities. Attracting new families and retaining our current residents help to ensure a positive future across Menard County.
How do school facilities improve the quality of education in our schools?
The revenue provided by the sales tax will mean an improved learning environment including an emphasis on safety and security for students across the county. Buildings will be maintained to increase their future years of service to our community. This revenue will allow Menard County school districts to provide the facilities necessary to support a 21st century education, which is critical to ensuring that our students have the tools they need to compete in a changing economy.
Who should I contact if I have questions or want more information?
You may contact Mr. Heavner, Greenview Superintendent by emailing rheavner@greenviewschools.org or call (217)968-2295 to speak with him.
The start of a new year: 2018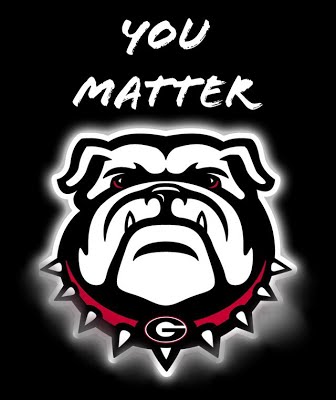 It has been a wonderful week #1- I cannot believe it is Friday! It is so wonderful to see the students come back to campus and get started on a year of learning. The staff has worked so hard to get things in great shape for the students. As a staff we talk often of the impact we have on the kids and constantly focus on what we can do to give our students a better future. One aspect I have stressed this year is realizing the impact we all have on each other. Everyone on campus has a roll to play. We want to make this a postive productive school where students want to learn and teachers want to teach. We work hard stressing so many skills and traits students need in the modern world but the end of the day we need to circle back to the need students understand how valuable they are. We need to make sure ALL students understand how much they matter. I ask as we start this year to have a talk with your children about how valuable they are to you. We have only so much time to teach them as they grow adults in the blink of an eye. With everything children face sometimes a child knowing an adult cares about them helps them to try just a little harder. That impact of how we can help children is why our staff is here. We want to partner with families to make sure students understand how much they matter to us. I will share a great deal of information in months ahead about what is going on at school here. Know that we are here to help and are here to serve the students . I am very proud of the students and staff of this school. I am proud to live in the Village of Greenview. As we start another year let us all work together to help students achieve their dreams. As always please do not hesitate to reach out if we can help. Have a great weekend!
- Ry Heavner
Superintendent
4/27 Update: Spring is here! It has been a busy few weeks here at school and we have some wonderful events coming up. The staff and students have been working hard this year and we have a great deal to celebrate. Next Friday, May 4th is career day. We will have a Black Hawk helicopter landing at 8:15 on the track. The community is invited to join us for this event and see the helicopter come in, it is always a very neat experience. Post Prom will be meeting a very important meeting Tuesday evening starting at 6:15, families with Junior and Senior students are encouraged to attend as they are coming down to crunch time. We appreciate all the work put in to giving our students a safe place to go after they celebrate a fun evening. I wanted to share some major upcoming events with everyone so you can plan ahead and share this information with others you think could be interested:
May 1st- Post Prom meeting 6:15 PM, parents of Juniors are advised to attend
May 3rd - National Honor Society Blood Drive - 9:30-2:00 PM call the office for details
May 4th - Greenview CUSD #200 Career Day- Helicopter lands approximately 8:15 AM, community is welcome to attend
May 4th- 11:30 Dismissal for school improvement day
May 5th- GHS Prom/ Promenade - Promenade starts 5:00 PM in gymnasium, community is welcome
May 11th - 82nd GHS FFA Banquet 6:00 pm in cafeteria, contact Mr. Hilst if you would like to attend
May 14th - Spring Music Concert- K-6 6:00-7:00 pm / 7:30 7-12 pm, community is welcome to attend
May 15th -Community Health Walk - All community members are welcome 6:00 pm starts in the cafeteria
May 18th - Senior Trip
May 25th - 8th Grade/ Honors Trip
May 29th- Jr/Sr High Awards Program - 1:45 PM , community is welcome to attend
May 30th - Elementary Awards Program - 8:00 AM , community is welcome to attend
May 30th- Jr/Sr High Field Trip
June 1st- 8th Grade Promotion- 7:00 PM
June 2nd- Senior Graduation- 11:00 AM

We appreciate all the support from families and the community. We have had a wonderful year that has had seen many wonderful student achievements. Please do not hesitate to contact me if I can be of any help.
---
10/5 Update: This is a transcript of the robo-call sent out earlier this afternoon. This evenings volleyball game vs Lanphier has been postponed. There will be an announcement when the game is rescheduled. A reminder tomorrow is Grandparents Day at Greenview Elementary. We hope Grandparents can come and participate in this wonderful day. Tomorrow October 6th is an 11:30 dismissal day, there will be no sports co-op transportation tomorrow, and athletes should plan accordingly. School is closed Monday October 9th in observance of Columbus Day. Tuesday 10/10 is our inaugural stand up and stamp out bullying day. We encourage everyone to wear blue to school as we work to end the challenge of bullying. A reminder we ask students to arrive school no earlier than 7:45 as we do not have staff to supervise students. Thanks you for your continued support of the school and have a great evening.
-10/3 Update: October is here and off to a nice start! Last night we held Senior Night for the volleyball team, we thank everyone that came out to honor these young ladies. I a so proud of the hard work and time these students have put in to improving over the years. They have made such a powerful commitment to the volleyball team and left it in a far better position than when they started. I also want to recognize the outstanding job our choir students do as they preformed the National Anthem. They are a wonderful group of singers and it is awe inspiring to see them sing. We have been hard at work on various needs here at the school and need some help. We have started the backpack food program for families that need some help and can use some donations. We want to make sure hunger is not a challenge for the students of our school and will work hard to meet needs where we can. Please contact the office if you can help in any way. Mr. Reed is working on bullying awareness this month. 10/10 is our inaugural anti-bullying day here at Greenview. We ask all students and staff wear blue that day as we make the pledge to not bully others. It is important we work hard to make the school safe for all students and if you know of bullying please report it. We all must work together to make our school and community a safe place. Parent teacher conferences coming up 10/26 and 10/27. I ask families work hard and work with the school to improve the education of your students. These are A few dates for your calender's to look ahead to are October 31st- We will hold our annual Halloween parade in front of school, November 10th - this will be our Veterans Day program the rimes will be posted as we get closer and Bulldog Night November 17th. Finally, I am saddened the St. Louis Cardinals again failed to make the playoffs. Many of you know I am a passionate baseball fan and I love the Cardinals. I guess I will wish the Cubs fans luck, but I would much prefer to not see them repeat as World Champions!
| | |
| --- | --- |
| | |
-9/27 Update: My first update on the web page! We are working hard improving our communications systems this year and will do our best to keep the community and families informed. Thursday is school picture day! Please remind students to dress appropriately, we want everyone looking good for photo day. This year we are again partnering with Illini Central for a trip for 7th and 8th graders to go to Washington DC and New York City. There will be a meeting for families Thursday evening starting at 6:30 pm in the library to plan some fundraisers for the trip. We recently started the Bulldog Achiever program in Greenview Elementary to provide students some more challenging course work that preform well on testing we do in the district. Mrs. Hendricks and Mr. Hoerbert have done an outstanding job organizing program and we feel this will help push students to achieve at a higher level. October 6th is one of my favorite days of the year at Greenview Elementary- Grandparents Day! Students will be getting information from classroom teachers about Grandparents Day and we want to thank all the wonderful Grandparents who work so hard to help our students. October 6th will be an 11:30 dismissal day and October 9th school will be closed in observance of Columbus Day. We have a busy Fall ahead and I want to thank everyone involved in getting this year off to a great start. Please reach out if we can be of any help to your family. Student learning is job #1 here at Greenview Schools and we want to continue to offer the quality education that helps students achieve! Have a great day!