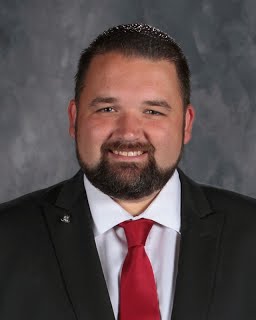 THE START OF A NEW YEAR: 2018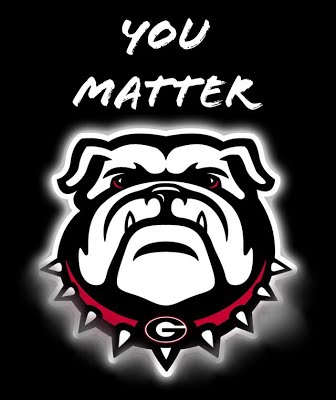 It has been a wonderful week #1- I cannot believe it is Friday! It is so wonderful to see the students come back to campus and get started on a year of learning. The staff has worked so hard to get things in great shape for the students. As a staff we talk often of the impact we have on the kids and constantly focus on what we can do to give our students a better future. One aspect I have stressed this year is realizing the impact we all have on each other. Everyone on campus has a roll to play. We want to make this a postive productive school where students want to learn and teachers want to teach. We work hard stressing so many skills and traits students need in the modern world but the end of the day we need to circle back to the need students understand how valuable they are. We need to make sure ALL students understand how much they matter. I ask as we start this year to have a talk with your children about how valuable they are to you. We have only so much time to teach them as they grow adults in the blink of an eye. With everything children face sometimes a child knowing an adult cares about them helps them to try just a little harder. That impact of how we can help children is why our staff is here. We want to partner with families to make sure students understand how much they matter to us. I will share a great deal of information in months ahead about what is going on at school here. Know that we are here to help and are here to serve the students . I am very proud of the students and staff of this school. I am proud to live in the Village of Greenview. As we start another year let us all work together to help students achieve their dreams. As always please do not hesitate to reach out if we can help. Have a great weekend!
- Ry Heavner
Superintendent
4/27 Update: Spring is here! It has been a busy few weeks here at school and we have some wonderful events coming up. The staff and students have been working hard this year and we have a great deal to celebrate. Next Friday, May 4th is career day. We will have a Black Hawk helicopter landing at 8:15 on the track. The community is invited to join us for this event and see the helicopter come in, it is always a very neat experience. Post Prom will be meeting a very important meeting Tuesday evening starting at 6:15, families with Junior and Senior students are encouraged to attend as they are coming down to crunch time. We appreciate all the work put in to giving our students a safe place to go after they celebrate a fun evening. I wanted to share some major upcoming events with everyone so you can plan ahead and share this information with others you think could be interested:
May 1st- Post Prom meeting 6:15 PM, parents of Juniors are advised to attend
May 3rd - National Honor Society Blood Drive - 9:30-2:00 PM call the office for details
May 4th - Greenview CUSD #200 Career Day- Helicopter lands approximately 8:15 AM, community is welcome to attend
May 4th- 11:30 Dismissal for school improvement day
May 5th- GHS Prom/ Promenade - Promenade starts 5:00 PM in gymnasium, community is welcome
May 11th - 82nd GHS FFA Banquet 6:00 pm in cafeteria, contact Mr. Hilst if you would like to attend
May 14th - Spring Music Concert- K-6 6:00-7:00 pm / 7:30 7-12 pm, community is welcome to attend
May 15th -Community Health Walk - All community members are welcome 6:00 pm starts in the cafeteria
May 18th - Senior Trip
May 25th - 8th Grade/ Honors Trip
May 29th- Jr/Sr High Awards Program - 1:45 PM , community is welcome to attend
May 30th - Elementary Awards Program - 8:00 AM , community is welcome to attend
May 30th- Jr/Sr High Field Trip
June 1st- 8th Grade Promotion- 7:00 PM
June 2nd- Senior Graduation- 11:00 AM

We appreciate all the support from families and the community. We have had a wonderful year that has had seen many wonderful student achievements. Please do not hesitate to contact me if I can be of any help.
10/5 Update: This is a transcript of the robo-call sent out earlier this afternoon. This evenings volleyball game vs Lanphier has been postponed. There will be an announcement when the game is rescheduled. A reminder tomorrow is Grandparents Day at Greenview Elementary. We hope Grandparents can come and participate in this wonderful day. Tomorrow October 6th is an 11:30 dismissal day, there will be no sports co-op transportation tomorrow, and athletes should plan accordingly. School is closed Monday October 9th in observance of Columbus Day. Tuesday 10/10 is our inaugural stand up and stamp out bullying day. We encourage everyone to wear blue to school as we work to end the challenge of bullying. A reminder we ask students to arrive school no earlier than 7:45 as we do not have staff to supervise students. Thanks you for your continued support of the school and have a great evening.
-10/3 Update: October is here and off to a nice start! Last night we held Senior Night for the volleyball team, we thank everyone that came out to honor these young ladies. I a so proud of the hard work and time these students have put in to improving over the years. They have made such a powerful commitment to the volleyball team and left it in a far better position than when they started. I also want to recognize the outstanding job our choir students do as they preformed the National Anthem. They are a wonderful group of singers and it is awe inspiring to see them sing. We have been hard at work on various needs here at the school and need some help. We have started the backpack food program for families that need some help and can use some donations. We want to make sure hunger is not a challenge for the students of our school and will work hard to meet needs where we can. Please contact the office if you can help in any way. Mr. Reed is working on bullying awareness this month. 10/10 is our inaugural anti-bullying day here at Greenview. We ask all students and staff wear blue that day as we make the pledge to not bully others. It is important we work hard to make the school safe for all students and if you know of bullying please report it. We all must work together to make our school and community a safe place. Parent teacher conferences coming up 10/26 and 10/27. I ask families work hard and work with the school to improve the education of your students. These are A few dates for your calender's to look ahead to are October 31st- We will hold our annual Halloween parade in front of school, November 10th - this will be our Veterans Day program the rimes will be posted as we get closer and Bulldog Night November 17th. Finally, I am saddened the St. Louis Cardinals again failed to make the playoffs. Many of you know I am a passionate baseball fan and I love the Cardinals. I guess I will wish the Cubs fans luck, but I would much prefer to not see them repeat as World Champions!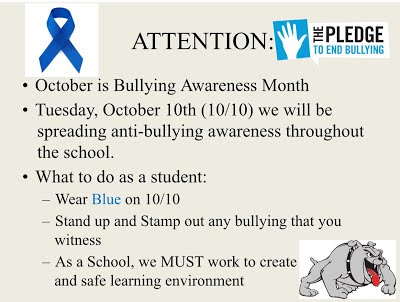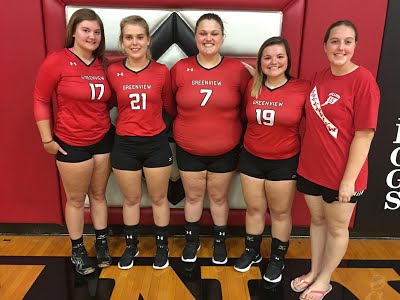 -9/27 Update: My first update on the web page! We are working hard improving our communications systems this year and will do our best to keep the community and families informed. Thursday is school picture day! Please remind students to dress appropriately, we want everyone looking good for photo day. This year we are again partnering with Illini Central for a trip for 7th and 8th graders to go to Washington DC and New York City. There will be a meeting for families Thursday evening starting at 6:30 pm in the library to plan some fundraisers for the trip. We recently started the Bulldog Achiever program in Greenview Elementary to provide students some more challenging course work that preform well on testing we do in the district. Mrs. Hendricks and Mr. Hoerbert have done an outstanding job organizing program and we feel this will help push students to achieve at a higher level. October 6th is one of my favorite days of the year at Greenview Elementary- Grandparents Day! Students will be getting information from classroom teachers about Grandparents Day and we want to thank all the wonderful Grandparents who work so hard to help our students. October 6th will be an 11:30 dismissal day and October 9th school will be closed in observance of Columbus Day. We have a busy Fall ahead and I want to thank everyone involved in getting this year off to a great start. Please reach out if we can be of any help to your family. Student learning is job #1 here at Greenview Schools and we want to continue to offer the quality education that helps students achieve! Have a great day!