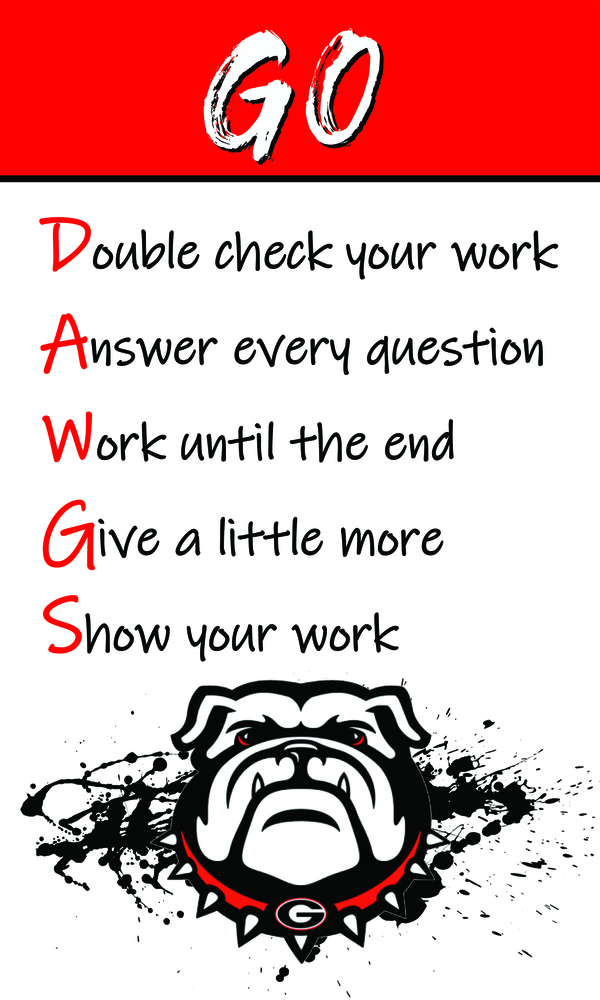 Hard Work Pays Off - GO DAWGS!
Ryan Heavner
Wednesday, March 04, 2020
We spend a lot of time talking with our students about hard work and being diligent. We are sharing this saying with the kids this spring as we work on testing but this also applies to life all around. We want our students to do the work correctly and have strategies to be successful. Please consider encouraging them to be the best person they can. If a student wants to work in the trade industry or attend college it is important we all work as a team to help them learn about what profession they are interested in entering. Giving students strategies to learn and process information applies to all fields! We are in need of hard workers in all professions and our goal is to give all of our students the foundation to be successful in whatever path they choose! Our hope is we can use strategies like this students can carry long after they leave Greenview. Go Dawgs!