Tomorrow Friday September 24th students are dismissed at 11:30 Lunch next week: 09/27/21 Tenderloin on bun,au gratin potatoes 09/28/21 Pepperoni pizza,green beans 09/29/21 Cheeseburgers,sweet potatoes 09/30/21 Hot dogs,baked beans 10/01/21 Crisp it's,romaine lettuce,carrot sticks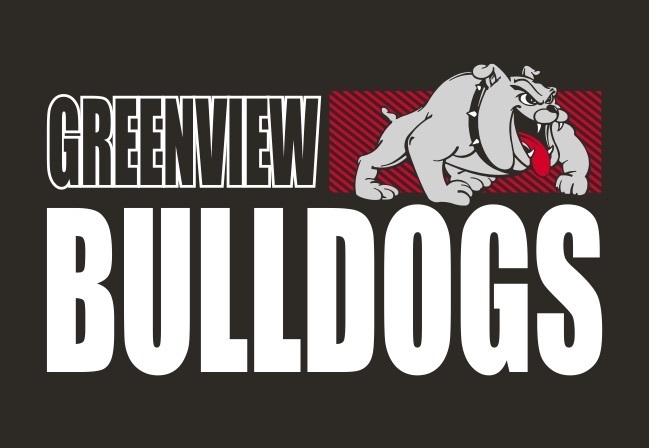 A few updates: Friday, September 24th will be an 11:30 student dismissal. Teachers and staff have trainings they will be attending in the Monday, September 20th the HS School Volleyball team will take on IC at home. The team is raising money for Coach Ronica's nephew who was in an accident this summer. The team is asking everyone to wear Green as this is the color for spinal cord awareness. This will be a good night to support a great young man and a great cause. Lunch next week: 09/20/21 Pulled pork on bun,pinto beans,fruit,milk 09/21/21 Flapsticks,potato smiles,fruit,milk 09/22/21 Chicken alfredo,garlic bread,green beans,fruit,milk 09/23/21 Grilled chicken on bun,cooked carrots,fruit,milk 09/24/21 No lunch. Early dismissal. I am very proud of our students and staff as we continue to do great things under tough conditions. Our community has been so supportive and generous as we continue to do our best under the rules for COVID. If we can help or be of any assistance please do not hesitate to reach out. Have a great weekend! -Mr. Heavner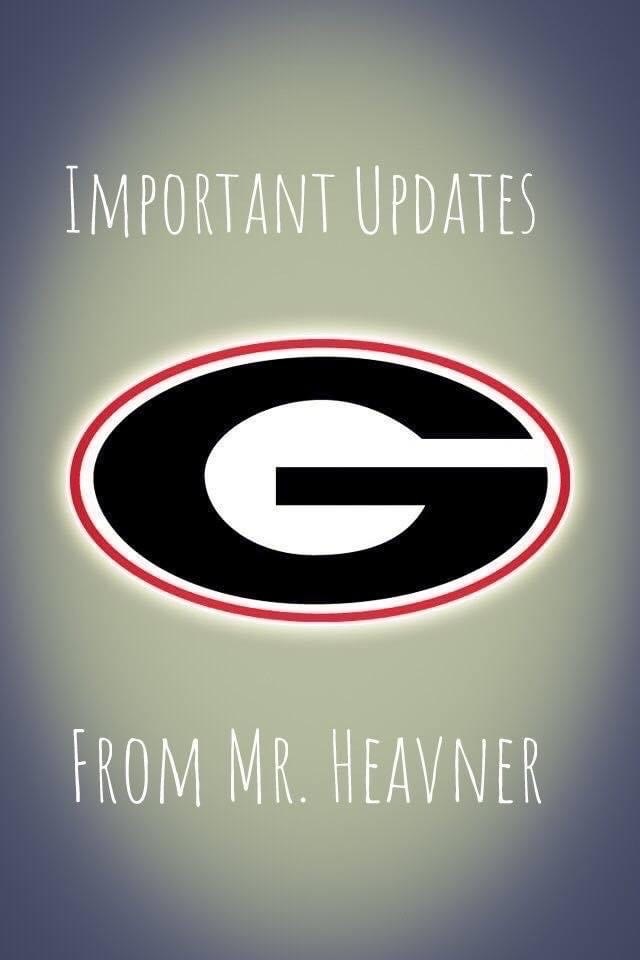 Tomorrow morning all students should be dropped off at the elementary doors and head towards the flag pole to gather with their classes. We will meet at the Flag to start the day and Honor the Heroes of 9/11 and those who went through so much that day. Students will enter the building and get breakfast after the short ceremony. Community members are welcome to join us if they like just please be mindful of social distancing.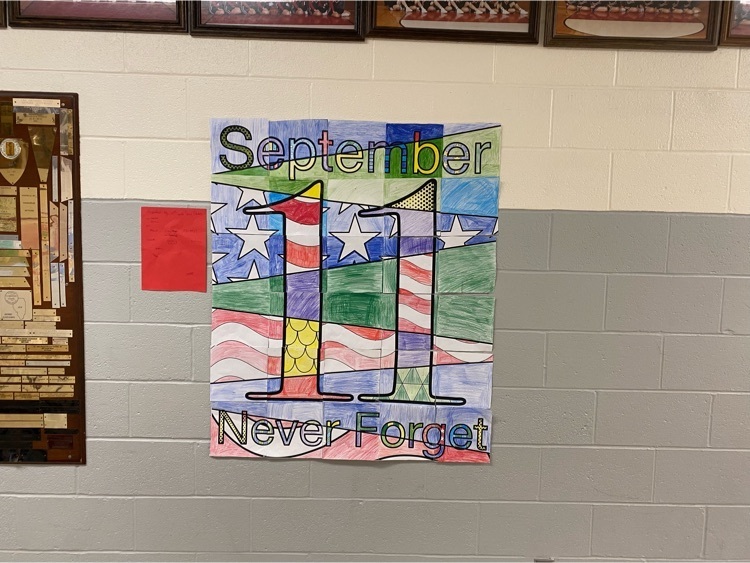 Due to so many substitutions from GFS lately, we will just send out a weekly menu for the time being. We apologize for any issues this may cause. 09/08/21 Chicken fajitas, refried beans,fruit,milk 09/09/21 Corn dogs,cooked carrots, cottage cheese,fruit,milk 09/10/21 Taco pizza bites,mixed vegetables,fruit,milk
The High School Volleyball match for this evening 9/1/2021 against South Fulton has been postponed. We will update you on rescheduling in the coming days.
Junior High Golf Practice is cancelled for this evening 8/31/2021.
We are excited to host the 15th annual Bulldog Golf Invitational Championship tomorrow 8/28/2021. We have 23 teams and 126 golfers participating at Country Hills Golf Course in Greenview, IL. We look forward to a great day of golf! Go Bulldogs!

The Greenview CUSD #200 school board meeting starts at 7:00 pm this evening in the district library. Guests are welcome to attend but reminded to wear masks and social distance as best they can. Anyone attending that has COVID symptoms should avoid the school campus. We ask everyone who comes to be respectful of all in attendance. As always families are encouraged to reach out to the school if there are questions and concerns. Board of Education meetings are public and there is always a possibility of media coverage at these proceedings. We appreciate the great community support of our school!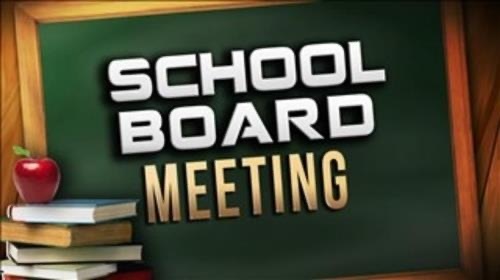 The Greenview Athletic Department is still seeking several qualified applicants for some coaching positions for the 2021-2022 seasons-- High School Basketball Head Coach High School Basketball Assistant Coach Junior High School Assistant Coach If you wish to apply please send a letter of interest to Mr. Hoerbert at
shoerbert@greenviewschools.org
or call the school at 217-968-2295.
UPDATES 8/24/2021--- We request that families do their best to get students to school by 8:00 AM on school days. Students are considered tardy as of 8:05. We want to have students get the most out of each and every minute of the school day. ALL sports practices and games EXCEPT for HS Volleyball (practice @ Greenview) and HS Golf Match @ Rushville have been cancelled for this evening including those in our co-op sports at Mason City.
SPORTS UPDATES: Due to the high temperatures this week in our gymnasium we are postponing the high school volleyball match that was supposed to be on Tuesday-- 8/24/2021. That match has been moved to September 1st, 2021. We are also excited to announce we will celebrate senior night during that match against the South Fulton Rebels. The Athens match on Thursday-- 8/26/2021 has switched locations from Greenview High School to Athens High School. We appreciate your patience and are excited to get the season underway.

Reminder: Picture Day is tomorrow for K - 12th Grade (PreK will be getting theirs on Oct. 4). Order forms should've came home last week. You can also use order online: mylifetouch.com   Picture ID: EVTQG29X3. The following sports will also be getting their pictures taken, so please make sure they bring their  uniforms to school: JH Cross Country JH Softball JH Baseball HS Golf HS Volleyball Email
phoerbert@greenviewschools.org
with any questions.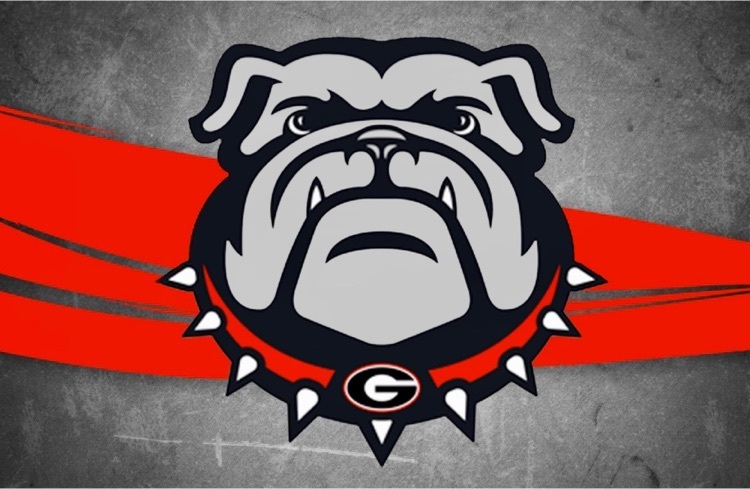 In accordance with IDPH, IHSA, and IESA guidelines, the Greenview CUSD #200 Athletic Department has developed the following guidelines for all spectators and student-athletes that attend or participate in any home events that will occur during the 2021-2022 indoor sports seasons at Greenview Schools. It is our goal to hold all scheduled contests for our athletes, in order for this to occur, we need your cooperation with the bulleted requirements below. Understand that all these guidelines are subject to change. If these procedures change, we will communicate them as quickly as possible. • At this time, NO capacity limits for the number of spectators at extracurricular events is in place. • All student-athletes, coaches, game officials, and spectators MUST wear a mask regardless of vaccination status. • There will be an admission charge for attending events attending events this year--- $4.00 per adult, $2.00 per student, and free admittance for senior citizens. Yearlong athletic passes are available for purchase if interested contact the school. • No concession will be available but bottled water will be available for athletes and fans. • Restrooms will be available. Our hope is that this information will allow you to attend all indoor extracurricular events hosted at Greenview CUSD #200. We appreciate your cooperation and support of Bulldog Athletics. Sincerely, Shane Hoerbert Dean of Students/Athletic Director Greenview CUSD #200

Tonight everyone will enter through the elementary doors for welcome back night! We are so excited to see our Bulldogs! Please remember everyone must wear a mask inside the school. The event will run 5:00-6:00 pm. We will have sidewalk chalk available for kids to decorate the entrance to school. Our 1st grade will be spilt in 2 sections this year as we need to accommodate for social distancing. Mrs. Holliday and Mrs. Hendricks will split the class. Please contact the school if you would like information about what class your student will be placed in. There will be a table this evening for the Greenview Youth Sports Program. Greenview youth sports would love to have more adults join and help their mission of giving kids great opportunities in the community. Coach Browning will be here to discuss Jr High Golf with anyone interested in joining this program. Students in grades 5-8 are welcome to join and learn the game of golf. This will be a great experience for our students. This year students will be able to enter the building at 7:50. Students will receive a breakfast when they enter the school. All breakfast and lunch will be free this year. Students will be dismissed at 2:00 pm. Elementary students will leave through the elementary doors. Please remember everyone that is inside the building must wear a mask. We are excited to get the year underway!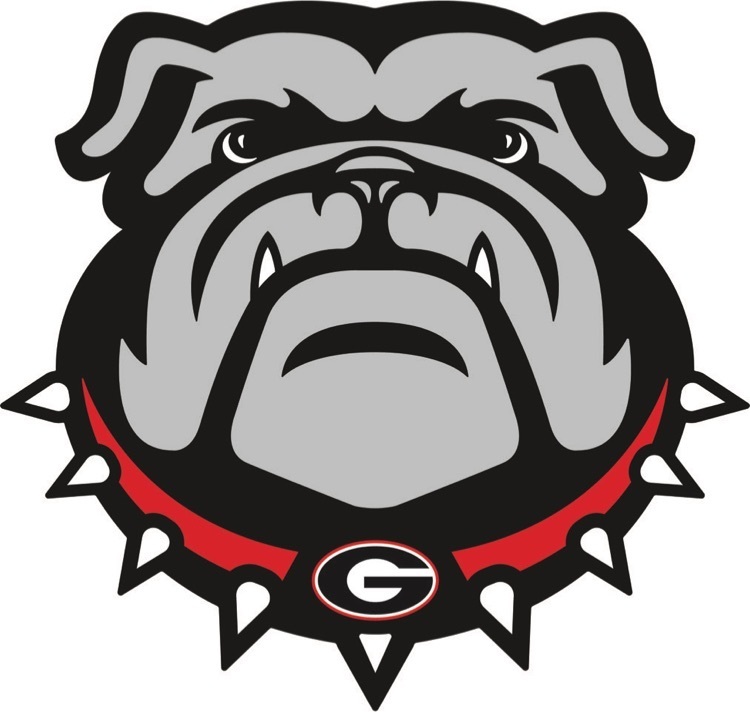 A reminder we will have a back to school night tomorrow, Wednesday August 18th from 5:00-6:00 pm. If you are unable to attend we can gladly accommodate a visit but please call school before you come. Tomorrow evening Coach Browning will be available to chat with families about our Jr High Golf program. Students in grades 5-8 are welcome to participate and learn the game of golf. This will be an outstanding opportunity and students involved with golf can also participate in other school sports. Please reach out if you have questions. Please remember if coming to school and you are entering the building please wear a mask. We are excited for our staff to return tomorrow and our students to return on Thursday!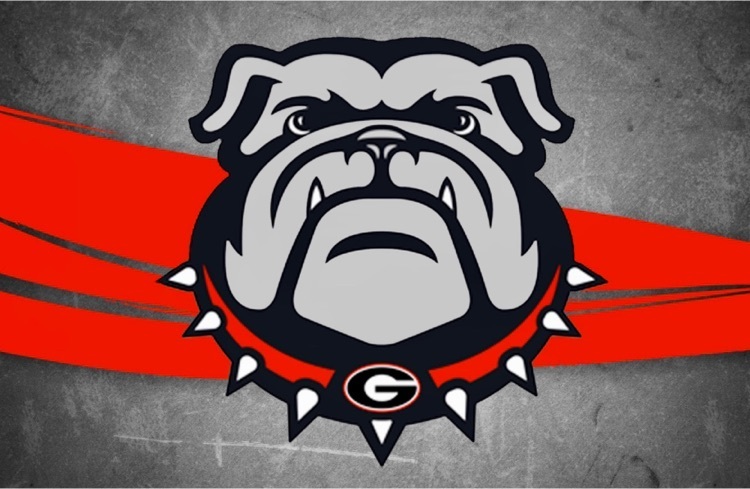 A reminder to all H.S. students who signed up to take LTEC classes at Lincoln High School - Please be at the school on August 19 by 7 :05 am for the bus. If you have any questions, please contact the school @ 217-968-2295. Thank you!

The back to school night will be moved to 5:00-6:00 pm on Wednesday. Please come and join us to see classrooms and meet staff as we eagerly get ready for the students first day of school on Thursday. Everyone entering school will need to wear a mask. There will be ice cream, and we will have chalk for students to decorate the sidewalks in front of school. School starts for Kindergarten-Seniors at 8:00 on Thursday, August 19th. Students will be dismissed at 2:00 pm. Pre-K is scheduled to begin on Monday, August 23rd. We have multiple staff and students with positive cases of COVID-19 and multiple students and staff that are quarantined. We need to work together to do our best to limit the spread and keep kids safe. We know there are many different opinions on the mask mandates but as school starts masks are required inside of the school building. If you feel your student will be unable to wear a mask please reach out to Mr. Heavner, Mr. Hoerbert or Mrs. Hobbs. We can discuss learning options for students for the year ahead. We want to go to school 5 days a week all year and we want to give our students the best outcomes we can. Please help us achieve our goal! The link to our COVID plan is
https://drive.google.com/drive/folders/1pzMlQSMDPrwVQDt_jI0fOPyTfoEymHZ9?usp=sharing
We appreciate the support of our students and staff!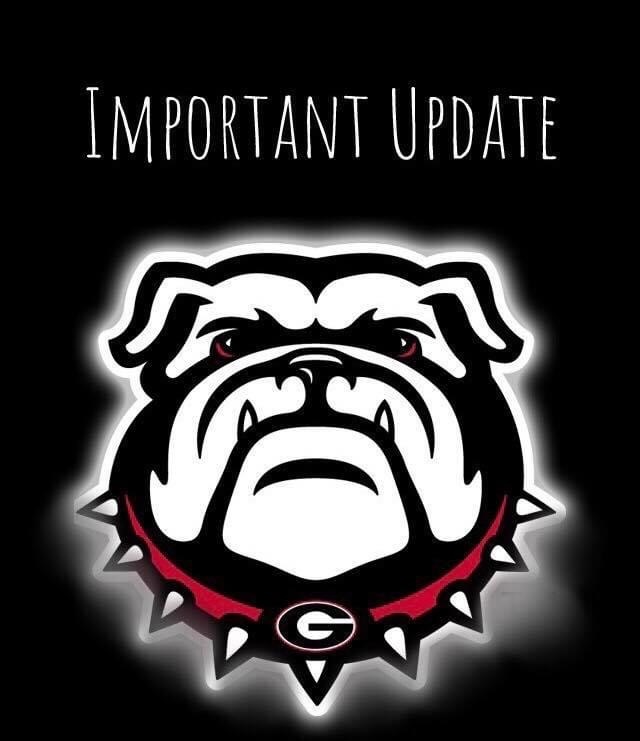 We are excited to have a welcome back party on Wednesday, August 18th from 6:00-7:00 pm! The school will be open for families and students to meet the staff and drop off items for the year. This will be a great time for Jr/Sr high to drop items off at lockers they will be assigned. We will have sidewalk chalk available for students to decorate the sidewalks in front of school. We will have ice cream for all to enjoy! Please remember anyone going in to the building will need to wear a mask per order of Governor Pritzker. Everyone will enter the building through the Greenview Elementary Doors. We are extremely excited to start the 2021-2022 school year!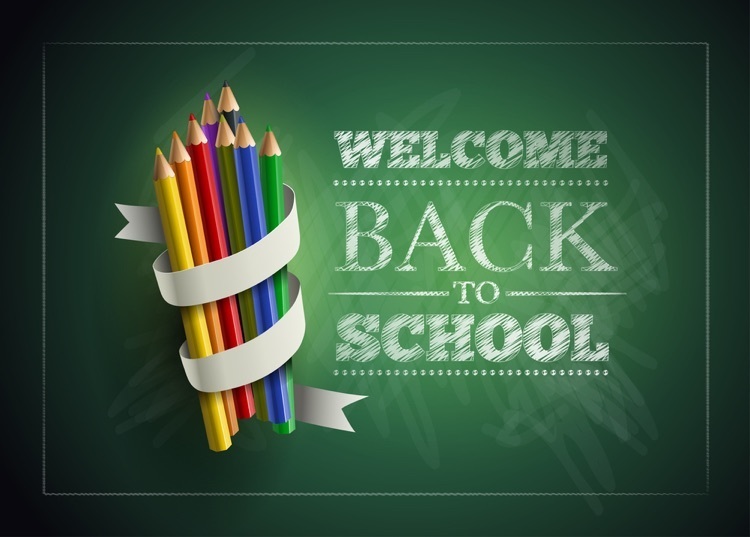 If you picked up a packet at registration please arrange to get those back to the school as soon as possible. You can call 217-968-2295 or you can drop the packet off inside the elementary doors on the cart. They are due by 08/18/2021.

A reminder that schedules have been sent out to school emails for all J.H. and H.S. students. Please go over schedules and send them to
shobbs@greenviewschools.org
or drop them off at the school by August 12. Thank you!