From the Greenview Christian Church: The Greenview Christian Church is hosting a FREE HAIRCUT event on Aug 10. Here is the link that parents will need to sign up for a time slot. Please reach out to Sara with any questions. The church wants to help out families in these tough times and keep kids looking sharp! Looking forward to a great turnout!! Sara Killebrew Sign Up Genius link -
https://www.signupgenius.com/go/904094BADA728A3F94-free

We have a COVID-19 vaccination clinic beginning at 1 PM this afternoon. Walk ups are welcome. We have photo proofs from senior graduation on the cart inside the elementary doors. Families can pick them up if you would like to look at graduation photos.

A few updates: -August 3rd we will hold student registration from 6:00-7:30. School staff will be under the overhang at the high school entrance handing out packets for families. If you are new to the district please call 217-968-2295 to make arrangements to have your student registered. Families will fill out packets and return them to school. please feel free to call us if you have any questions. -Tomorrow July 22nd we will be hosting a vaccination clinic for COVID-19 at the school. We do have enough supply vaccine to vaccinate walk ups if needed. Please call school tomorrow after 8:00 am if you have questions. -We are taking applications for a school board member to serve on the board. Please email
rheavner@greenviewschools.org
if you are interested by 5:00 pm if interested. Please contact Mr. Heavner if you have any questions. We appreciate all the support of the school and let us know if you have any questions.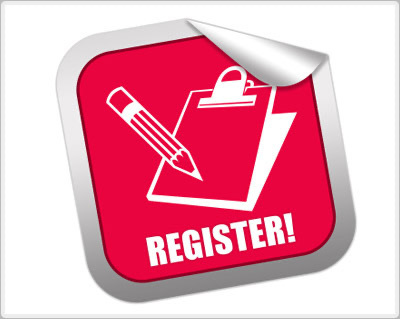 We have put together a survey for the return of students in the Fall of 2021. We are working hard to keep students and staff safe during this pandemic. We very much value the opinions and beliefs of our community and take that very seriously when we develop plans for our students. We also understand there are wildly different opinions on COVID-19. We ask everyone to fill out the survey, and please be respectful of others thoughts. We thank you all ahead of time for your participation. The link is below:
https://docs.google.com/forms/d/e/1FAIpQLSdViTgtE1Od_exFgVqrS6qYRZiuBVKUiKzaJ7lSFuUXQfzuXA/viewform?usp=sf_link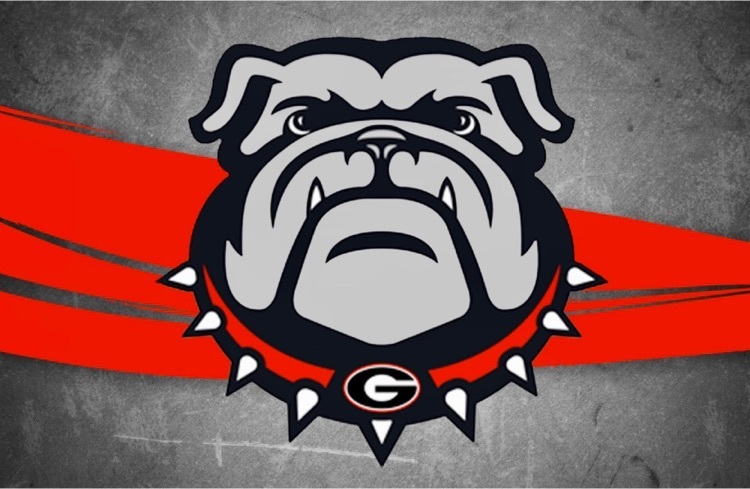 A few important updates: -The Greenview Board of Education has decided to waive fees for students this year. We understand some families are facing hardships and we want to help where we can. We anticipate the 22/23 school year we will have a more "normal" situation and will resume collecting school fees. -School supplies this year will be provided from a grant to the school. If families want to purchase supplies they can, but there is no need for students to have supplies other than a backpack. There may be some more specific items junior or senior high students need right now we do not anticipate families needing to send in supplies. We appreciate the team that has worked hard to make this happen! -We ask everyone to be patient as we are currently working on our school reopening plan. There will be a survey coming out next week for families and community members for input into this process. We expect there to be ups and downs the school year dealing with Covid. Greenview students will be in school five days a week, and we will do our best to provide a good education. Greenview CUSD #200 will follow CDC guidance as we move ahead. We will also work closely with the local department of public health to keep everyone on campus safe. We anticipate releasing our final plan in August. If you have questions please message our page or contact Mr. Hoerbert or Mr. Heavner.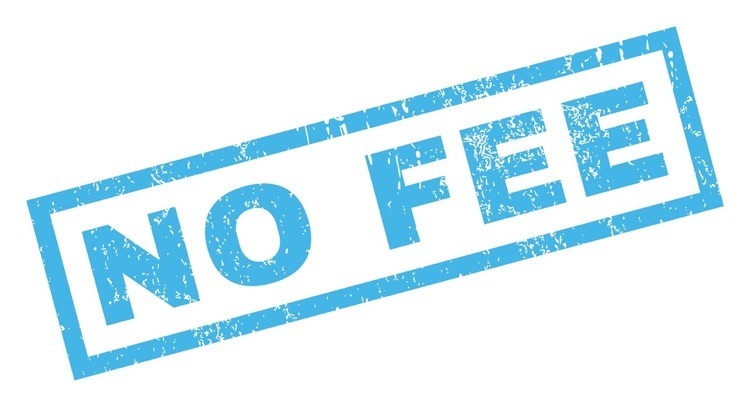 Please help spread the word. On July 22nd Greenview CUSD #200 in conjunction with the Sangamon/Menard County Health Department and the Illinois National Guard will host a shot clinic from 1:00-3:30 at our school. We will have the following options available: -Pfizer vaccine for anyone 12 and older -Johnson &Johnson for anyone 18 and up Please call 217-968-2295 for an appointment. We anticipate shot slots to fill quickly for this event. Students 12 and up can avoid having to quarantine if they are vaccinated the school year. If you have not yet been vaccinated or have questions please feel free to reach out and call. Greenview School District is working on our plan for the 2021 2022 school year. We hope to have more information out early next week. As of today the CDC is recommending all unvaccinated students and staff wear masks in schools. We anticipate there being information coming out from the Illinois State Board of Education and Illinois Department of Public health giving us clear guidance on what schools should be doing soon. We appreciate your continued support of our school!

Please help us spread the word! The Bulldog Athletic Department Golf Outing is next Saturday at Country Hills! This is a great event that helps support our students. We have some great prizes this year and it is always a fun time for all. Please email
jkossak@greenviewschools.org
if you are interested in playing or like to be a sponsor of Bulldog Sports! We appreciate all the support that makes this event better every year!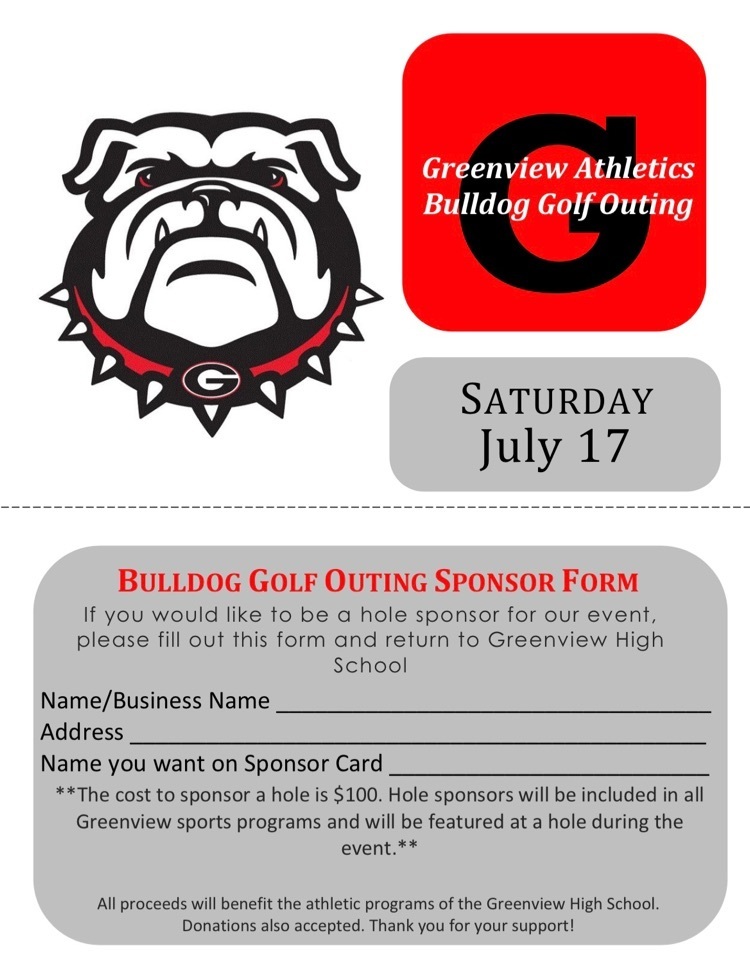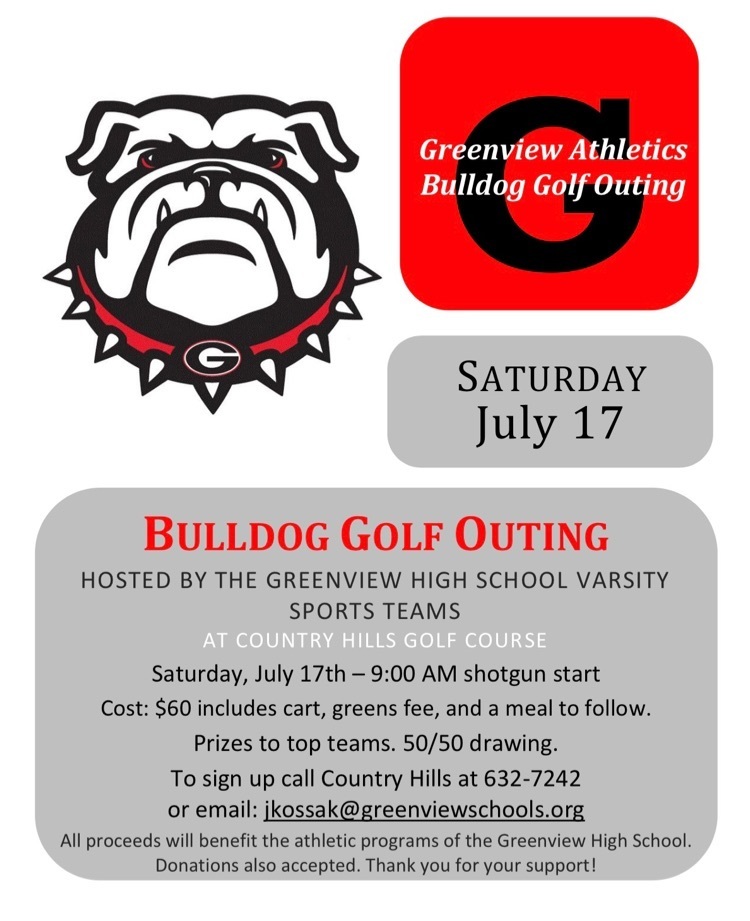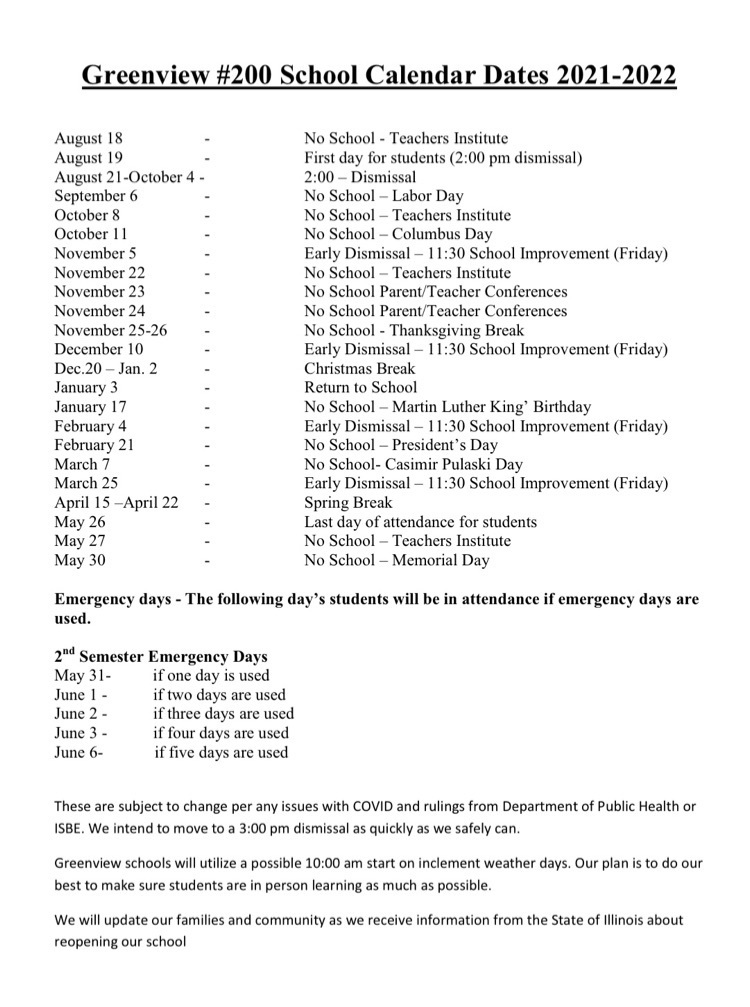 Mr. Hoerbert is gearing up for the 2021-2022 school year and is excited to work, learn, and compete with everyone here at Greenview CUSD #200!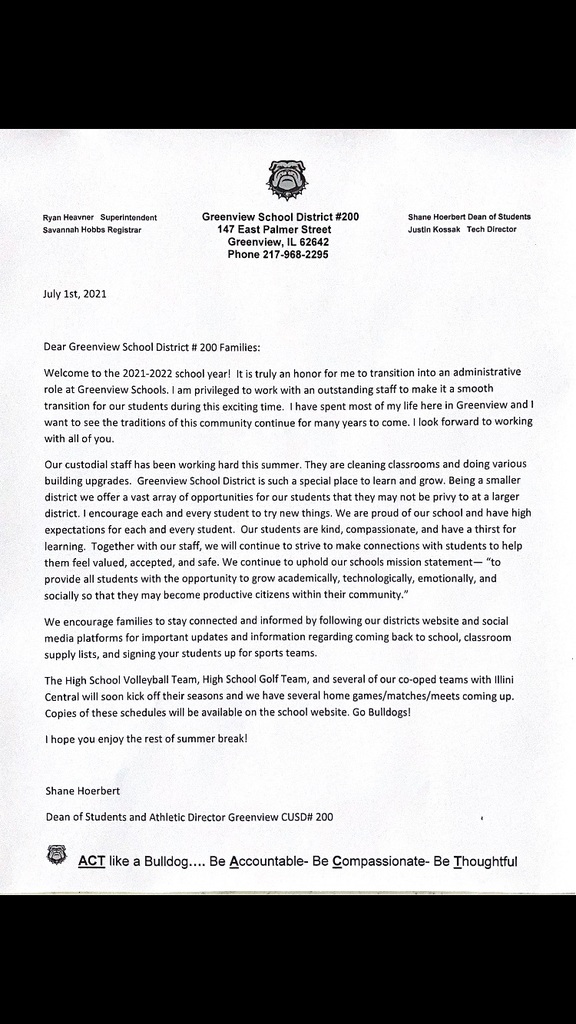 We have some important updates to share with our families and community- -We want to thank Mr. Turner for 5 years of service as our Principal of Greenview Schools. Mr. Turner has taken a position as a Superintendent of Schools at Riverview school district. Mr. Hoerbert will continue serving as our Dean of Students and taking on Mr. Turners responsibilities. We are excited to see Mr. Hoerbert do great things moving ahead in this role. -Tomorrow July 1st will be the last day of summer school. It has been a very good experience and we are proud of all those who have worked hard in the summer school program! - Tomorrow we will be releasing the 2021-2022 calendar. The 1st day of student attendance will be August 19th. We know everyone has many questions about how school will work in the fall. We are doing our best to make decisions and share information as it comes to us. Please understand we are doing the best we can with what limited information we have. -We will not operate our food program next week. Those interested in having food delivered after summer school has concluded or would like to sign up for free lunch delivered please email
food@greenviewschools.org
to be added to the list. We appreciate the continued support of our school! Please reach out if we can help!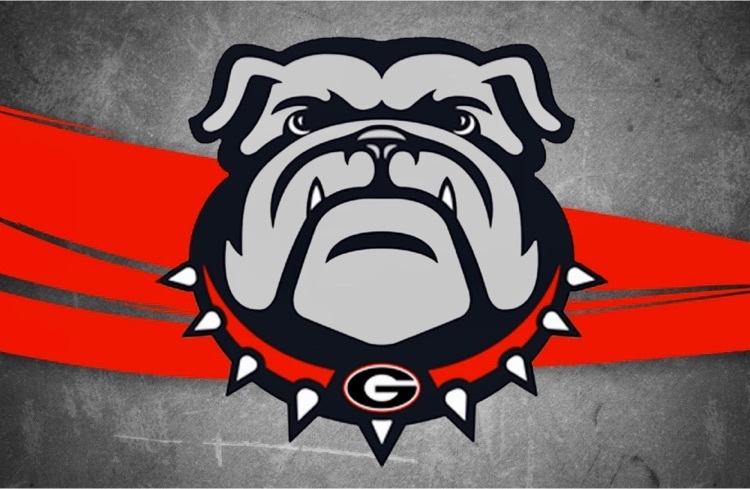 We have some job openings and we are in need of another school board member. Please contact the school if you are interested.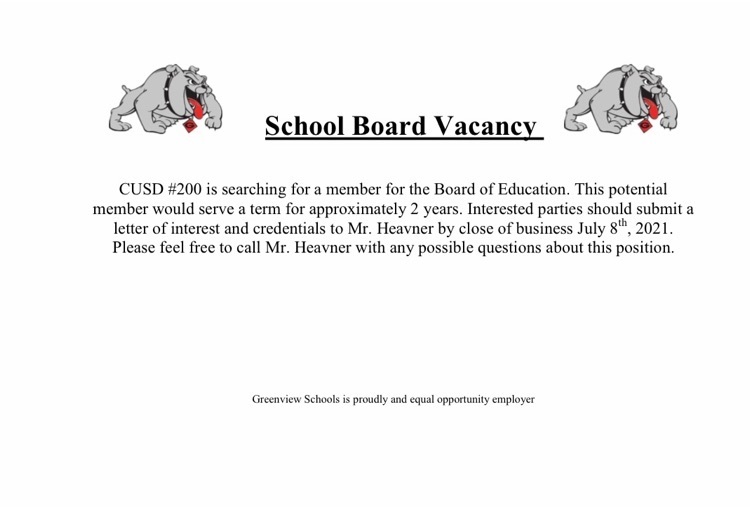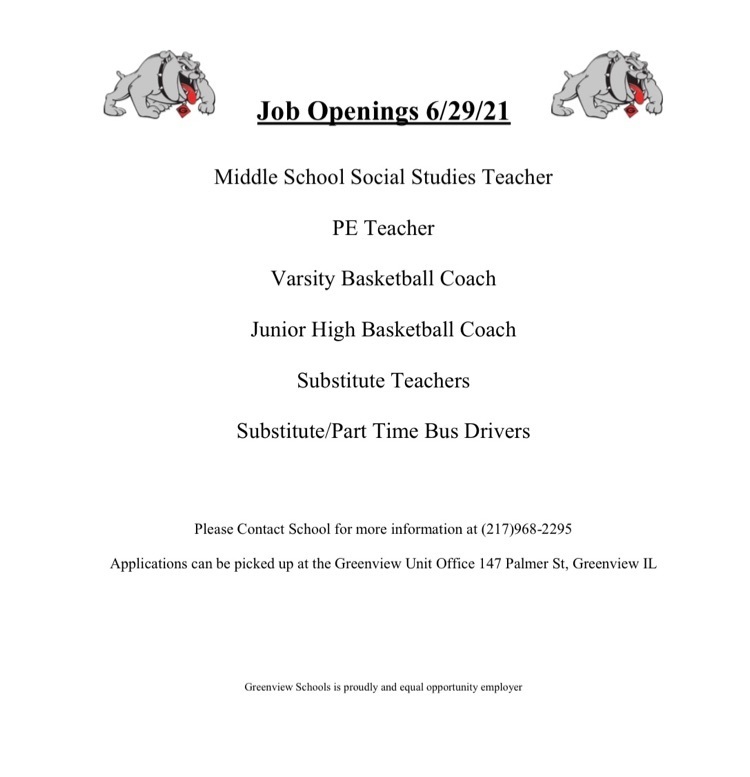 A BIG BULLDOG congratulations to Jet Burlison for finishing at 3rd in wrestling regionals today! Jet moves on to the sectionals next weekend. Jet has done a great job this season and we thank Coach Hild for all of his hard work with Jet!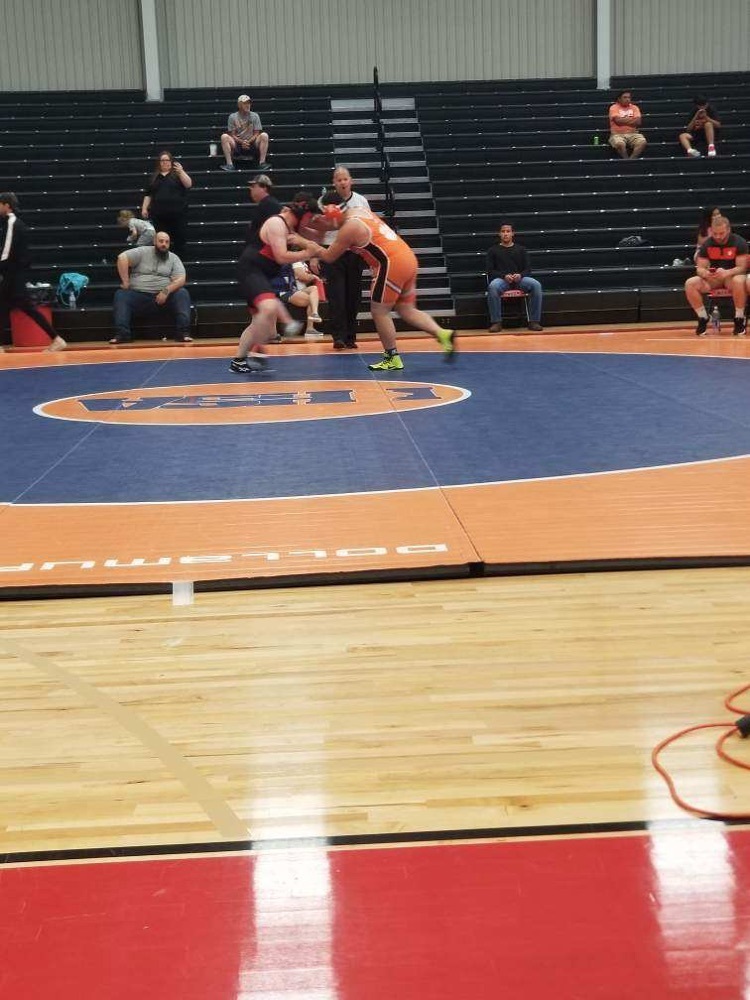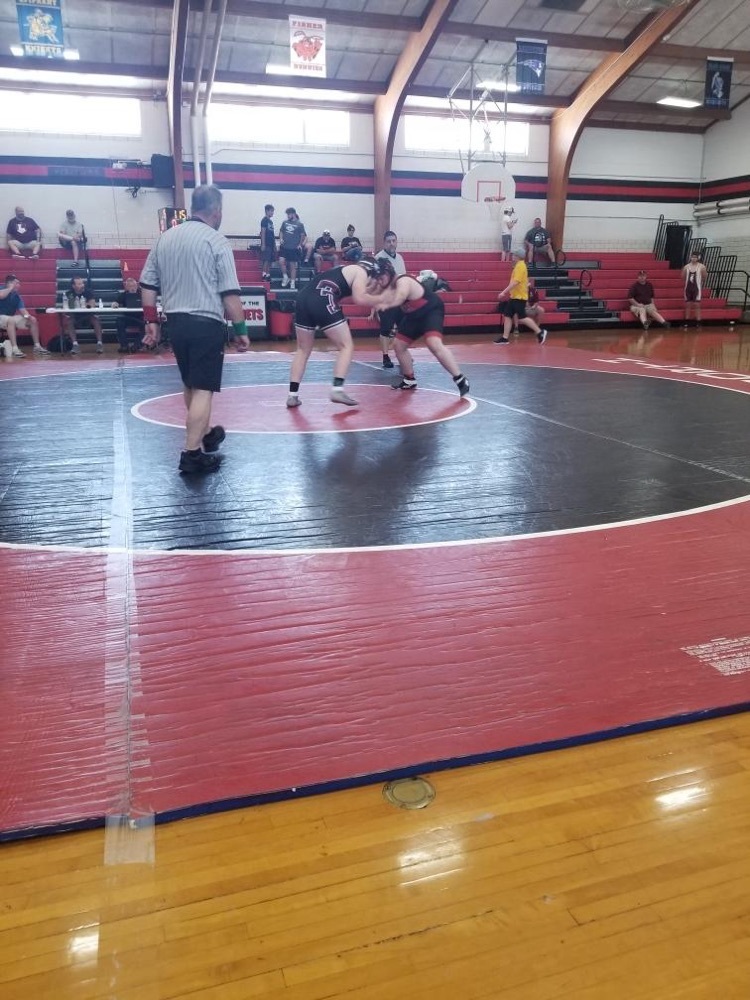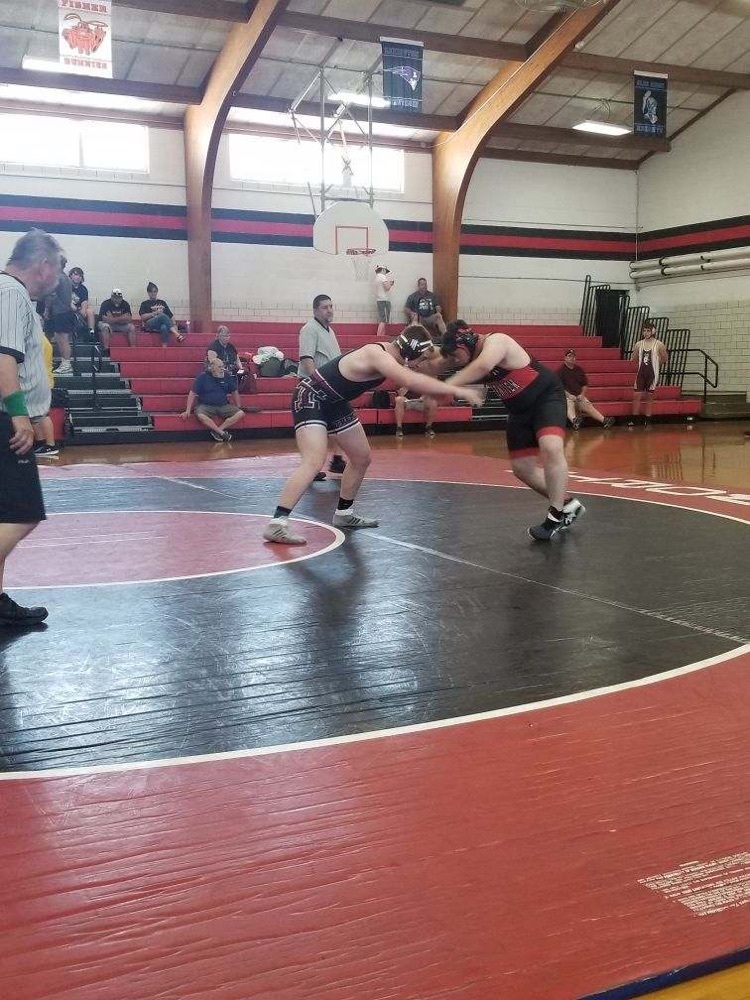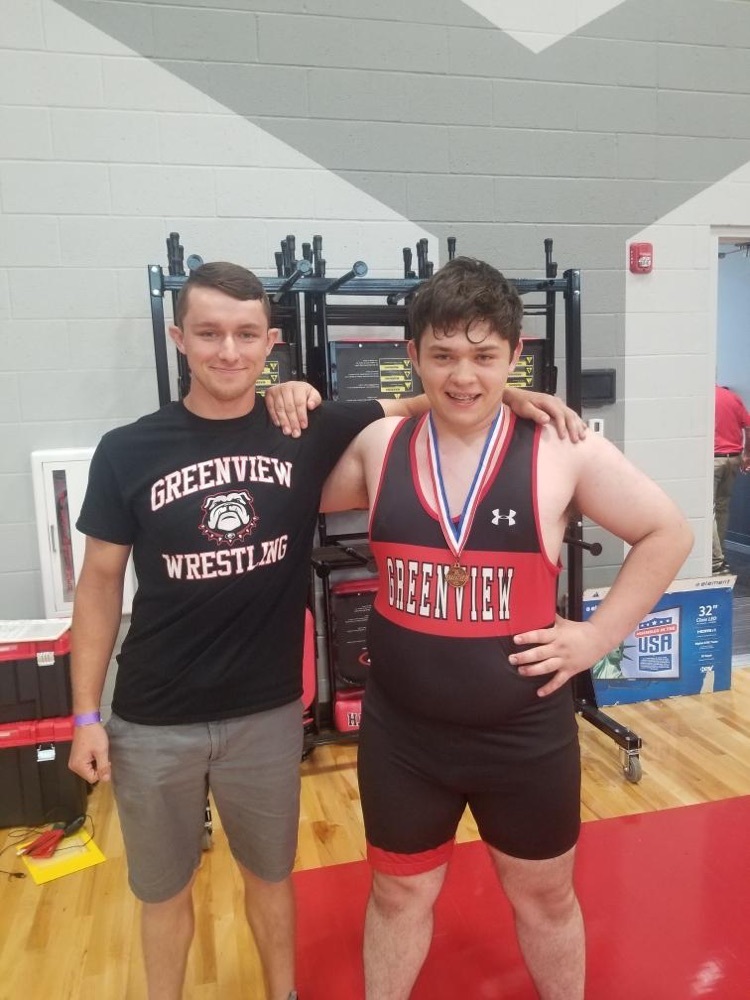 Update - the graduation special will run at 4:30 pm on ABC News 20, sorry for the confusion. Our students going to New York/Washington DC are having a fundraiser selling pork chops, brats, hot dogs at Mason City IGA today until 1:30. Please consider supporting them and getting some great food!

Today at 5:00 pm the Class of 2021 High School Graduation Special and will air on News 20. Tune in to see a great program!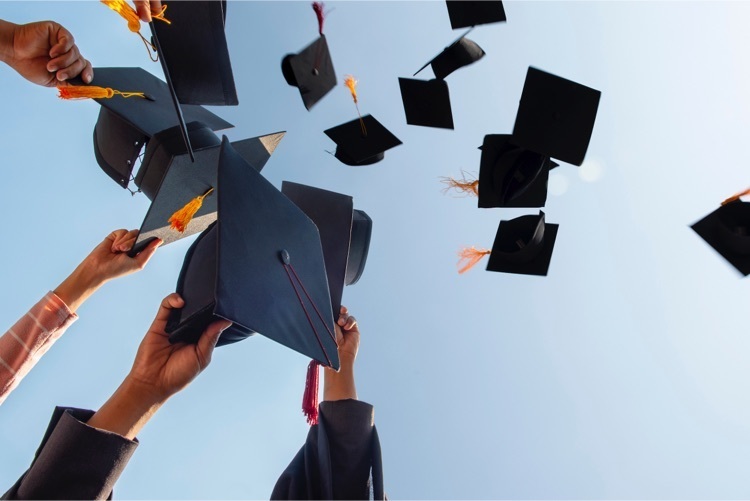 We had an awesome 1st week at summer school! So proud of our Bulldogs who are coming and getting great work done! A reminder summer school is only Monday-Thursday. Summer school is not in session on Fridays. If anyone would like to be added to the summer lunch program please let us know. The program is being provided by the USDA at no cost for families. Families are welcome to use the playground, baseball fields and batting cages this summer. Please be respectful of our facility, we are working hard to keep making it better each year. We will have some updates at the end of the month as to what school looks like in the fall. Right now it's looking like the students 1st day will be August 19th but this could change. We appreciate everyone being so supportive as we wait for guidance from ISBE. As always please reach out if we can help!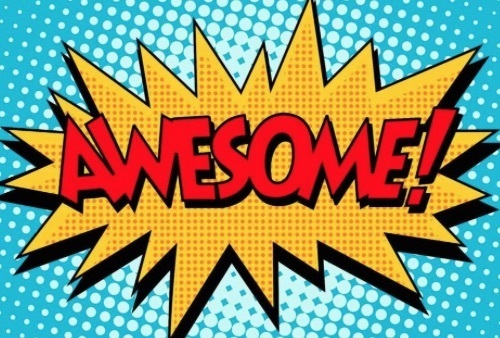 Congratulations to our 4th Quarter Honor Roll Students! We are extremely proud of these students and their hard-work!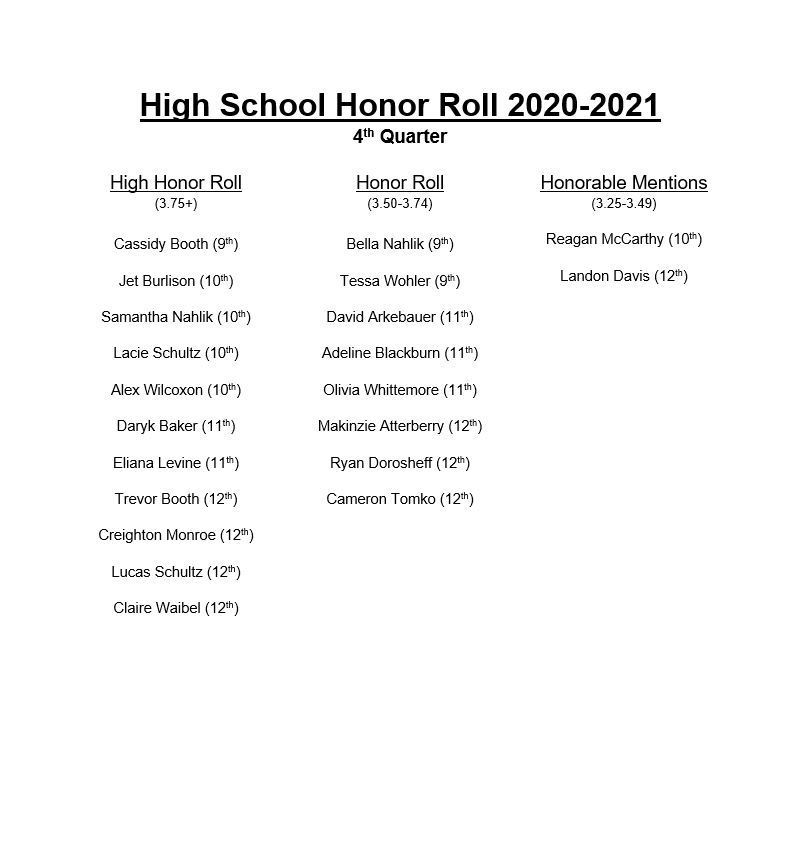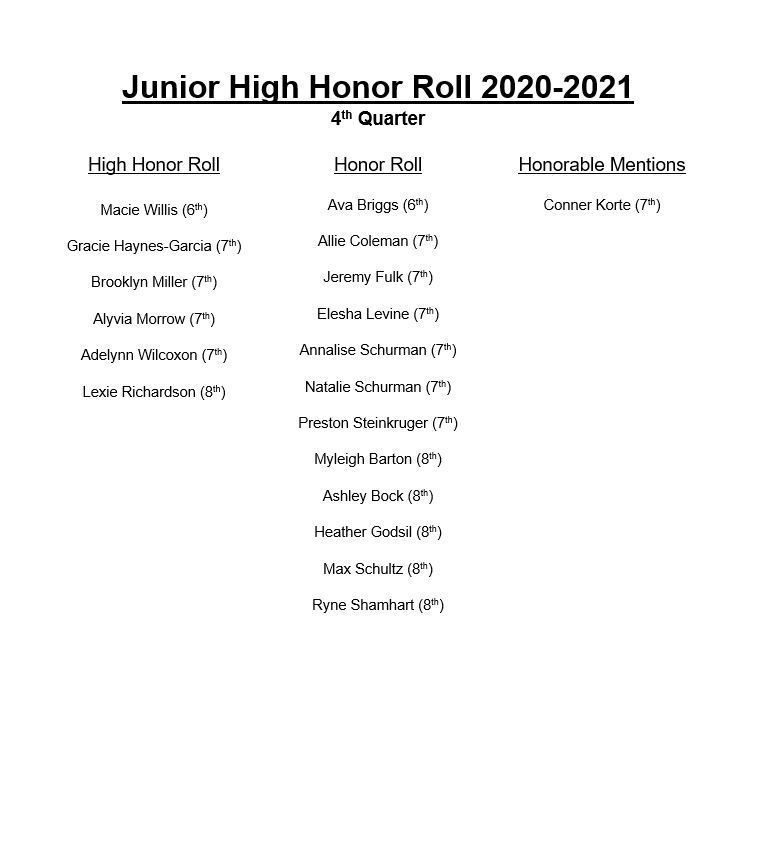 Summer school starts tomorrow! Please try to have students at school by 8:15 and enter through the elementary doors. Summer school students will receive breakfast and a lunch to take home. Students should bring a book bag and will not need any other supplies. We are excited to offer this program this summer!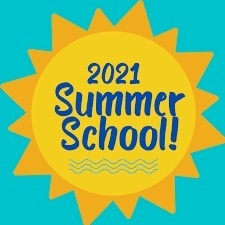 Fireworks will start just after 9:00 this evening we are looking forward to a great display!